Press: Ryan's Gig Guide
Submitted by Sparky on Sat, 07/04/2012 - 11:30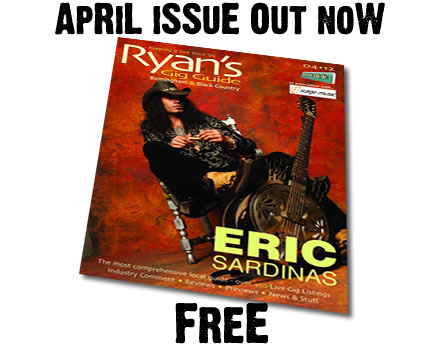 This month's Ryan's Gig Guide is out now! What's more, The Sharp Darts are in it, so go grab yourself a copy!
You can find Ryan's Gig Guide in most venue's across the Midlands and in some music shops as well.
We get a full page, mentioning the launch gig for our first acoustic EP "Dead Man's Shoes" on the 18th April at The Yardbird.
It's packed full of other great gig news, so be sure to pick one up from a venue near you!